So I had an odd late night coding session and thought it would be fun to blog about it since nobody else will know what I even did. So here we go!

It started when I added a new page for the upcoming CTP Season 4. This page shows off the top individuals  in various categories that are playing on teams. I think it's a fun way to be competitive in your own way.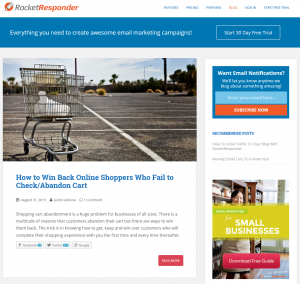 Next on the ticket was fixing a bug with the RocketResponder Blog Notifications. Lynn M reminded me about it on Skype. It looks like that got squashed for good!

And then I added in a new feature to followup series. I'm not sure what you would call it, but essentially sometimes you have a list that you want the followup series to never end. You want it to endlessly loop around over and over. Well, now you can do that!
Just note that it skips Day 1 when it loops around, so you don't send your "Welcome to my list" message over and over. Also note that it's not a good idea to do this if your followups aren't spaced out or you only have a couple. For my blog, for instance, I set this up so you guys will get an email once a week now. Not a crazy amount of email, but close enough that you don't forget about me =P