One of the huge gems for Trck.me Business Owners is our affiliate tracking. I wanted to show you how powerful and how easy it is to use. So while SocialADSurf was opening it's doors I asked Marcus if we could set it up for them.
In just a few minutes the setup was complete, and they now have access to some really cool stats. And to the affiliate it looks business as usual: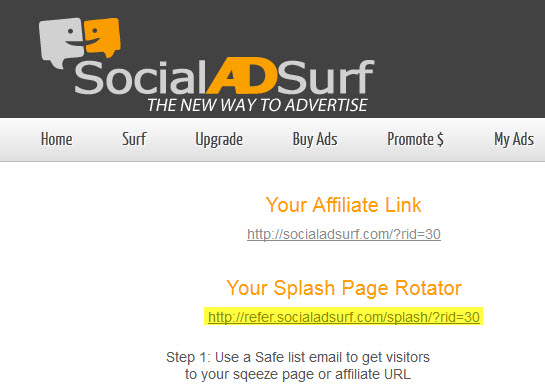 Now the genius behind this is now Marcus, Ken, and Rodney can easily change what splash pages their affiliates are promoting.. At any time!
So if they do a promo tomorrow, they can make sure only the promo pages are shown. And, more importantly, make sure the promo pages aren't shown after the promo is over!
They can see where affiliates are promoting, and even which affiliates are promoting:

And they can even click on an affiliate, and see where that affiliate is promoting: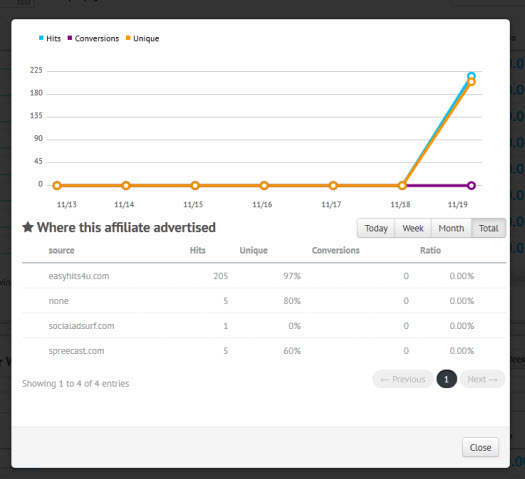 Which makes it very powerful. If you notice an affiliate is getting tons of signups you can see where they are promoting. And if you see they've stopped promoting, you can pick up where they left off and continue getting signups from those sources!
It's also easy to see which sites they are promoting so youdon't over promote! Nothing is more annoying to an affiliate than to be getting lots of signups at a site you only know about, only to have the owner swoop in and take the action away. Don't make your affiliates angry!
By having all these stats you can do things like give your top affiliates bonuses and find out which sites need more advertising. It's all easy to do too ;-)
Not a techy? No problem. If you have The Business Plan, contact us. We'll help you get this all setup, and if you can't do it we'll set it up for you! You'll wonder why you never had it before!